Song title 718 - Mandy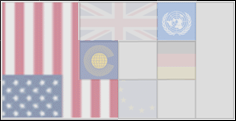 This page lists the chart runs for songs called "Mandy" in order of success. This list combines cover versions and distinct songs that happen to share the same title.
If, alternately, you are looking for songs which have the word "Mandy" somewhere in the title a better alternative would be to look up the word in the site index for m.
| | | | | |
| --- | --- | --- | --- | --- |
| # | Artist | Song Title | Year | Chart Entries |
| 1 | Barry Manilow | Mandy | 1975 | US Billboard 1 - Nov 1974 (16 weeks), Record World 1 - 1975, Canada 1 - Dec 1974 (15 weeks), Canada RPM 1 for 1 week - Feb 1975, Grammy in 1975 (Nominated), Springbok 3 - Apr 1975 (13 weeks), US Gold (certified by RIAA in Jan 1975), France 8 - Jan 1975 (3 weeks), UK 11 - Feb 1975 (9 weeks), Canada 12 of 1975, WABC NY 13 of 1975, US CashBox 17 of 1975, ODK Germany 19 - Dec 1978 (18 weeks), Brazil 25 of 1975, Germany 25 - Jan 1979 (2 months), RIANZ 30 - May 1975 (1 week), US BB 35 of 1975, US Radio 61 of 1975 (peak 1 7 weeks), RYM 43 of 1974 |
| 2 | Westlife | Mandy | 2003 | UK 1 - Nov 2003 (9 weeks), Eire 1 for 3 weeks - Nov 2003, Sweden 9 - Jan 2004 (2 weeks), ODK Germany 14 - Dec 2003 (16 weeks), Norway 15 - Jan 2004 (5 weeks), Germany 19 - Jan 2004 (3 months), Austria 26 - Jan 2004 (3 months), Switzerland 30 - Nov 2003 (3 weeks) |
| 3 | Van & Schenck | Mandy | 1919 | US Billboard 2 - Dec 1919 (7 weeks), Brazil 18 of 1920 |
| 4 | Shannon Four | Mandy | 1919 | US Billboard 4 - Nov 1919 (6 weeks) |
| 5 | Ben Selvin | Mandy | 1919 | US Billboard 5 - Dec 1919 (3 weeks) |
| 6 | Mandy & Randy | Mandy | 2002 | ODK Germany 9 - Oct 2002 (15 weeks) (1 week in top 10), Germany 11 - Oct 2002 (3 months), Austria 14 - Nov 2002 (3 months) |
| 7 | Helmut Lotti | Mandy | 2003 | Belgium 10 - Aug 2003 (6 weeks), ODK Germany 81 - Sep 2003 (2 weeks) |