Song title 362 - Sunny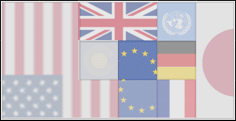 This page lists the chart runs for songs called "Sunny" in order of success. This list combines cover versions and distinct songs that happen to share the same title.
If, alternately, you are looking for songs which have the word "Sunny" somewhere in the title a better alternative would be to look up the word in the site index for s.
| | | | | |
| --- | --- | --- | --- | --- |
| # | Artist | Song Title | Year | Chart Entries |
| 1 | Boney M | Sunny | 1977 | Holland 1 - Jan 1977 (11 weeks), France 1 - Mar 1977 (5 weeks), Austria 1 - Jan 1977 (5 months), Belgium 1 - Jan 1977 (12 weeks), Germany 1 - Jan 1977 (5 months), ODK Germany 1 - Jan 1977 (22 weeks) (2 weeks at number 1) (13 weeks in top 10), France 1 for 2 weeks - Mar 1977, Germany 1 for 2 weeks - Jan 1977, Switzerland 2 - Jan 1977 (12 weeks), UK 3 - Mar 1977 (10 weeks), France (SNEP) 3 - Mar 1977 (3 months), Norway 4 - Jan 1977 (19 weeks), Sweden (alt) 11 - Mar 1977 (12 weeks), RIANZ 17 - Jun 1977 (20 weeks), Scrobulate 63 of party, Germany 89 of the 1970s (peak 1 17 weeks), Italy 98 of 1977, France (InfoDisc) 143 of the 1970s (peak 1, 20 weeks, 475k sales estimated, 1977), RYM 63 of 1976 |
| 2 | Bobby Hebb | Sunny | 1966 | Record World 1 - 1966, Keener 1 - Jun 1966 (6 weeks), US Billboard 2 - Jun 1966 (15 weeks), Holland 2 - Sep 1966 (13 weeks), US CashBox 3 of 1966, Canada 4 - Jul 1966 (12 weeks), US Gold (certified by RIAA in Oct 1966), Australia Goset 10 - Oct 1966 (9 weeks), UK 12 - Sep 1966 (9 weeks), NZ Listner 16 - Sep 1966 (2 weeks), KQV 25 of 1966, US BB 27 of 1966, US Radio 32 of 1966 (peak 2 8 weeks), WABC NY 34 of 1966, RYM 147 of 1966 |
| 3 | George Olsen | Sunny | 1926 | US Billboard 2 - Feb 1926 (8 weeks), Brazil 30 of 1926 |
| 4 | Cher | Sunny | 1966 | Norway 2 - Oct 1966 (8 weeks), UK 32 - Sep 1966 (5 weeks) |
| 5 | Boogie Pimps | Sunny | 2003 | UK 10 - May 2004 (6 weeks), ODK Germany 70 - Dec 2003 (9 weeks) |
| 6 | Eddie Elkins & his Orchestra | Sunny | 1925 | US Billboard 14 - Nov 1925 (1 week) |
| 7 | Morrissey | Sunny | 1995 | UK 42 - Dec 1995 (2 weeks), RYM 71 of 1995 |
| 8 | Chris Montez | Sunny | 1967 | Brazil 40 of 1967 |
| 9 | Frayz | Sunny | 1999 | Japan (Tokyo) 19 - Apr 1999 (10 weeks) |
| 10 | Clementine | Sunny | 1997 | Japan (Tokyo) 30 - Apr 1997 (12 weeks) |
| 11 | Eli Goulart E Banda Do Mato | Sunny | 2004 | Japan (Tokyo) 63 - Feb 2004 (2 weeks) |
| 12 | Georgie Fame | Sunny | 1966 | UK 13 - Sep 1966 (8 weeks) |
| 13 | Neil Sedaka | Sunny | 1964 | US Billboard 86 - Jul 1964 (3 weeks) |
| 14 | Christophe Willem | Sunny | 2006 | Switzerland 17 - Jul 2006 (11 weeks) |
| 15 | Dreamlin | Sunny | unknown | Scrobulate 12 of easy listening |