Album artist 720 - Will Smith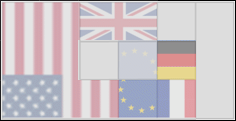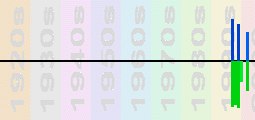 This page lists the album chart runs of Will Smith. A list of songs by Will Smith can be found here. The albums are listed with the most widely successful first.
He was also known as "The Fresh Prince" (from DJ Jazzy Jeff & The Fresh Prince.
| | | | | |
| --- | --- | --- | --- | --- |
| # | Artist | Album Title | Year | Chart Entries |
| 1 | Will Smith | Big Willie Style | 1997 | US 9 X Platinum (certified by RIAA in Jul 2000), UK 2 x Platinum (certified by BPI in Aug 1999), Europe 2 x Platinum (certified by IFIP in 2004), France 2 X Gold (certified by SNEP Apr 1998), Billboard 8 - Dec 1997 (99 weeks) (7 weeks in top 10), Norway 8 - Feb 1998 (14 weeks), UK 9 - Dec 1997 (56 weeks), US BB 9 of 1998, Austria 10 - Mar 1999 (3 months), Sweden 10 - Dec 1997 (19 weeks), US sales 9 M (according to RIAA), France (InfoDisc) 13 of 1997 (peak 5, 66 weeks), ODK Germany 20 - Dec 1997 (37 weeks), Switzerland 21 - Dec 1997 (14 weeks), Italy 87 of 1998, Defin200 154 (1997) |
| 2 | Will Smith | Willennium | 1999 | US 2 X Platinum (certified by RIAA in Dec 1999), UK Platinum (certified by BPI in Dec 1999), Europe Platinum (certified by IFIP in 1999), France Gold (certified by SNEP Dec 1999), Billboard 5 - Dec 1999 (26 weeks) (5 weeks in top 10), UK 10 - Nov 1999 (11 weeks), Switzerland 16 - Nov 1999 (7 weeks), ODK Germany 20 - Dec 1999 (12 weeks), Norway 24 - Nov 1999 (7 weeks), Austria 28 - Dec 1999 (1 month), Sweden 35 - Nov 1999 (1 week), US BB 36 of 1999 |
| 3 | Will Smith | Lost & Found | 2005 | US Gold (certified by RIAA in Jul 2005), Billboard 6 - Apr 2005 (24 weeks) (2 weeks in top 10), ODK Germany 14 - May 2005 (11 weeks), Germany 14 - May 2005 (2 weeks), UK 15 - Apr 2005 (8 weeks), Austria 32 - May 2005 (1 month), Switzerland 35 - Apr 2005 (1 week), US BB 46 of 2005, UK Silver (certified by BPI in Apr 2005), the MusicID revenue site album 79 of 2005 |
| 4 | Will Smith | Born To Reign | 2002 | US Gold (certified by RIAA in Jul 2002), Billboard 13 - Jul 2002 (8 weeks), Switzerland 17 - Jul 2002 (7 weeks), ODK Germany 19 - Jul 2002 (9 weeks), UK 24 - Aug 2002 (2 weeks), Austria 39 - Jul 2002 (1 month), US BB 153 of 2002 |
The comments here are from the the MusicID impact site site. This version is not able to accept comments yet